Webinars

Past webinar with Vitalograph
Spirometry Certification, recorded Wednesday 12th August, 12:30-1:30pm
Spirometry is a key diagnostic investigation at the forefront of respiratory disease diagnosis and management. Therefore it is imperative that practitioners are suitably trained to the correct standards in the performance and interpretation of spirometry. This webinar will highlight the importance of performing quality assured diagnostic spirometry, how to become spirometry certified and being on the spirometry register.
Key Learning Points:
1. Types of certification available
2.Why is it important to undergo the correct certification
3. Importance of the spirometry register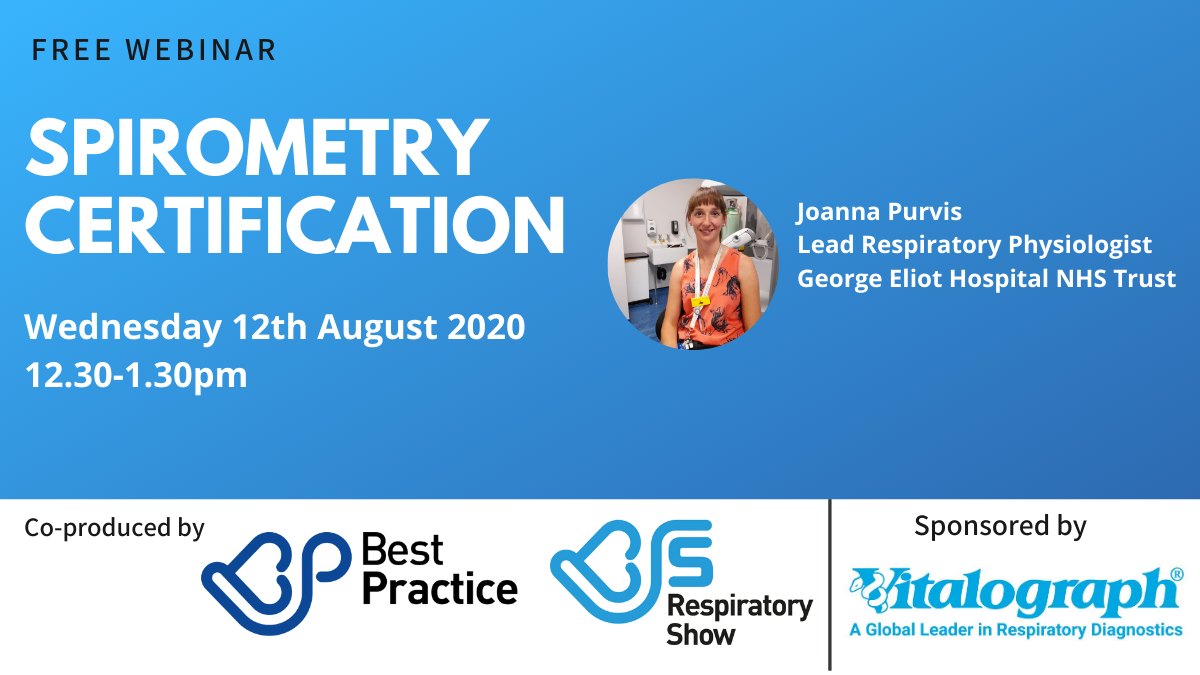 Past Webinar with Glenmark
Issues in respiratory disease in COVID-19 times and beyond, recorded Wednesday 1st July, 12:30-13:30pm
Reflecting on the last few months and how our clinical and educational roles have changed this webinar will informally consider the diagnosis and management of respiratory disease and ask, 'what is the new normal?'
It will also explore respiratory disease management and the impact on children and young people.
The sessions will encourage participants to:
Consider if the diagnosis of respiratory disease needs lung function testing
Reflect on the safety aspects of testing
Appraise the changes in the management of respiratory disease; has it changed irrevocably and are the changes appropriate?
Deliberate the specific impact this changed environment had on our children and young people with respiratory disease